Because culture is important !
Culture is important for us, and especially for our members. The PAQ team is committed to creating a real sense of belonging, a living environment, a home. PAQ has become a kind family where everybody has a place and can participate in the social life of the organization. Our cultural and traditional events exist to bring people closer to the community. These workshops and animation establish a safe and healthy climate that favors the expression, preservation and celebration of Indigenous cultures and languages. Our cultural animator and intervention team workers use traditional arts and knowledge to guide the participants in the activities.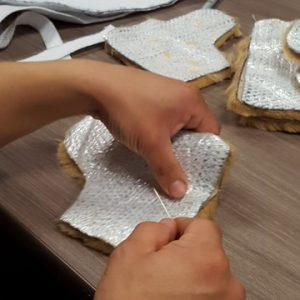 We organize many activities each year including Indigenous art exhibits, a "pualuk" (gloves) workshop, and country food feasts.
To know the schedule of events, please see the Calendar of Activities.
To have more information, please contact us by phone at the 514-879-3310 #202 or by email at sheltercaseworker@paqc.org.